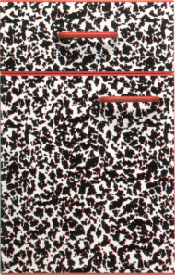 430-L-PVH
(hardware not included)

Accent Manufacturing, Inc
105 Leavesley Road,
Bldg 3D
Gilroy, CA 95020
USA

408-846-9993 (ph)
408-846-9913 (fax)
Description
The 430-L-PVH combines horizontal 3mm (.125) pvc edges with vertical .020 pvc on the vertical edges. Excellent for commercial and residential "working" kitchens.



Materials
Available in virtually all laminates and finishes available through distribution including Formica, Wilsonart, Nevemar, Pionite, Laminart, Interlam, Abet Laminati etc.
Example finishes include matte, pebble, gloss, sparkle etc.



Standard Features

- Balanced two sided vertical grade HPL laminate
- 3mm matching or contrasting horizontal pvc edges
- Matching or contrasting vertical .020 pvc edges


- Roseburg 47lb industrial grade particle board core
- Each door has a label for easy identification






Section View


Edge detail section represents 3mm (.125) view.



Options

- Grain and pattern matching
- Laminate vertical edges
- Contrasting vertical pvc edges


- Cut for glass
- Hinge boring
- Particle board or MDF core





Order Notes
Door must be ordered in finished width x finished height.
No opening sizes accepted.